MadTrip.io : Trips for Digital Nomads
Our first trip is a Ski Week in Sierra Nevada, Spain !
Subscribe to our mailing list here
Answer our poll form here to tell us about what you'd like to do in 2023 !
Sierra Nevada Ski Trip : 29 January - 5 February
Are you a digital nomad and want to go skiing or snowboarding ? Join us in Sierra Nevada (Spain, Andalusia) from Saturday 29th January (evening) to Saturday 5th February ! We'll live in a big house with a big kitchen and communal space. We'll all be skiing or snowboarding during the week and taking group dinners in the evening and others activities together. The goal of the week is to enjoy holidays, doing snow sports and meet others nomads, but we'll still have an internet connection available in case you have a few work tasks to perform (and of course you' don't have to go skiing every day). We'll plan together, feel free to suggest something to do other than skiing ! I'm organizing this trip because I love snow / mountain holidays and want to organize one with others nomads. Below you will find more information about this trip :
About the ski resort
Sierra Nevada is a big ski resort 50 minutes from Granada, 3 hours from Sevilla in the south of Spain (Andalusia autonomous region).
When booked in advance, day passes during the week (not weekends) start from 46 euros and get cheaper if you book multiple days (for example 4 days for 170 euros) : centrocomercio.sierranevada.es/forfait-dias-consecutivos
Expect to pay more when booked at the last minute (54 euros direct sales sierranevada.es/en/invierno/forfaits/tarifas/ ). It looks like it will be too crowded during the weekends, it's better to only ski during the week. More information here sierranevada.es/en/invierno/
Our house in Sierra Nevada
We will live in a big house in the resort with big communal spaces as you can see in the pictures :
We'll have two private individual rooms and 4 people sleeping in bunk beds in a shared room (the third bunk bed won't be used, only 4 persons in the room and not 5) and maybe the living room will be used as well.
Communal spaces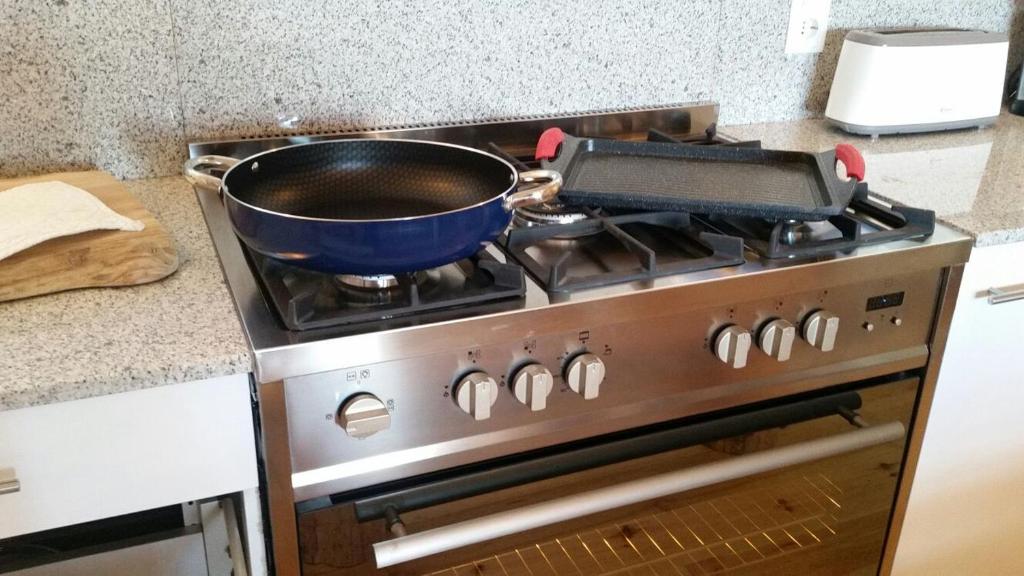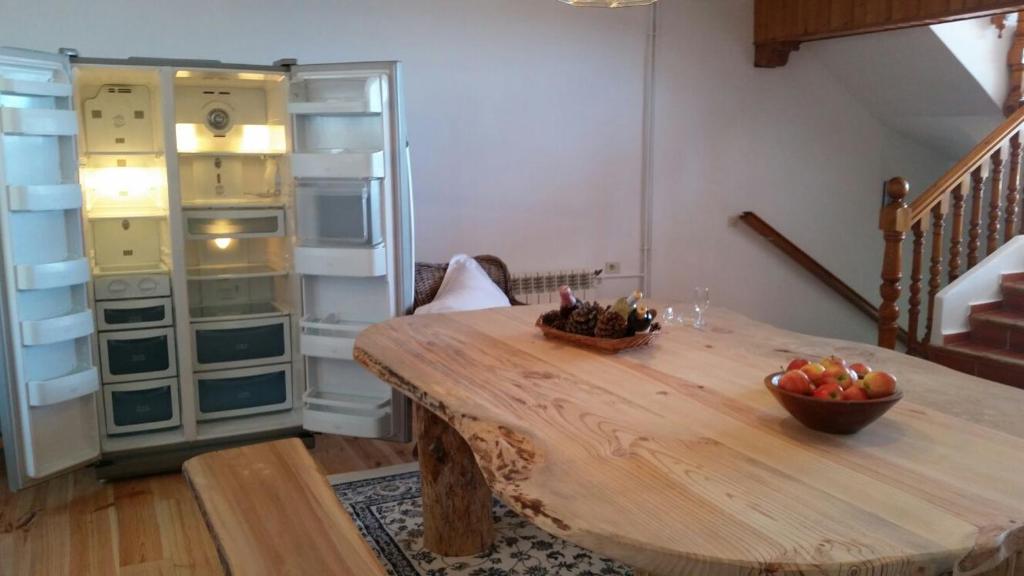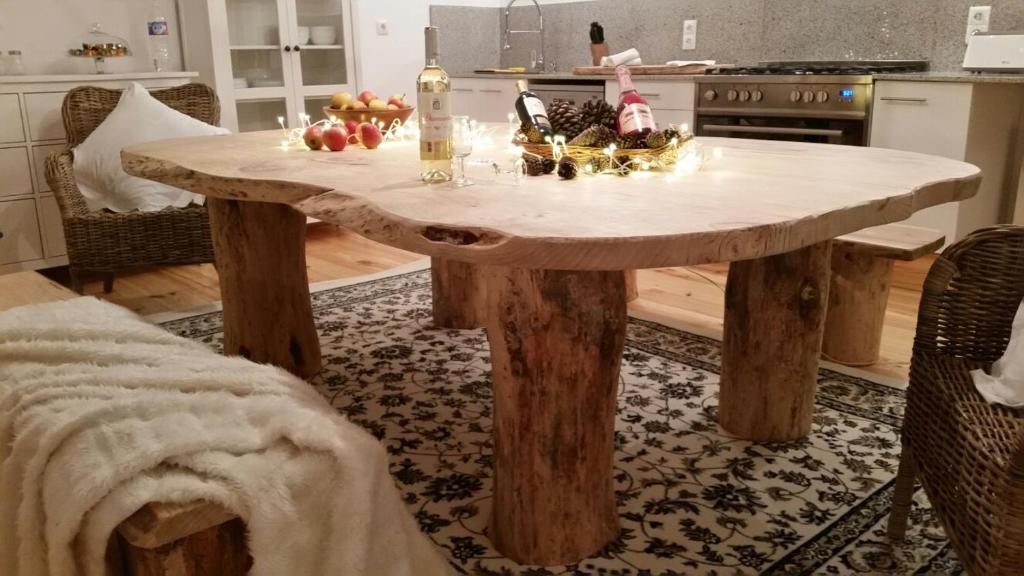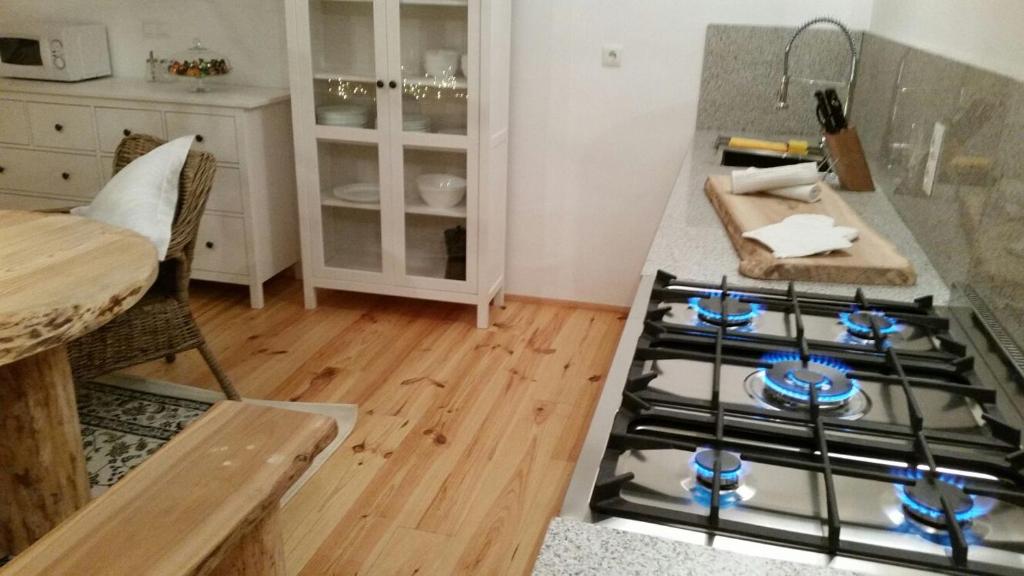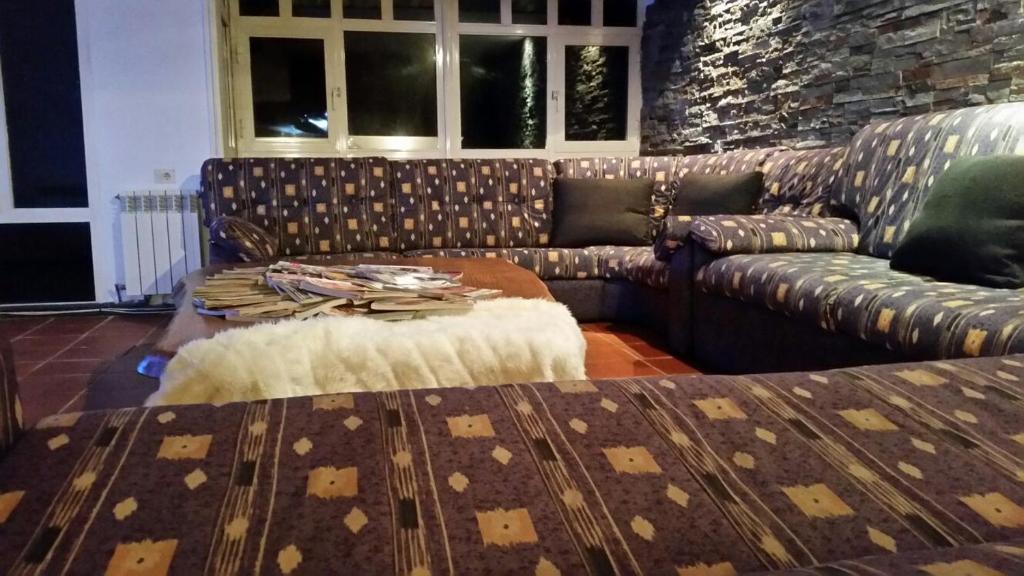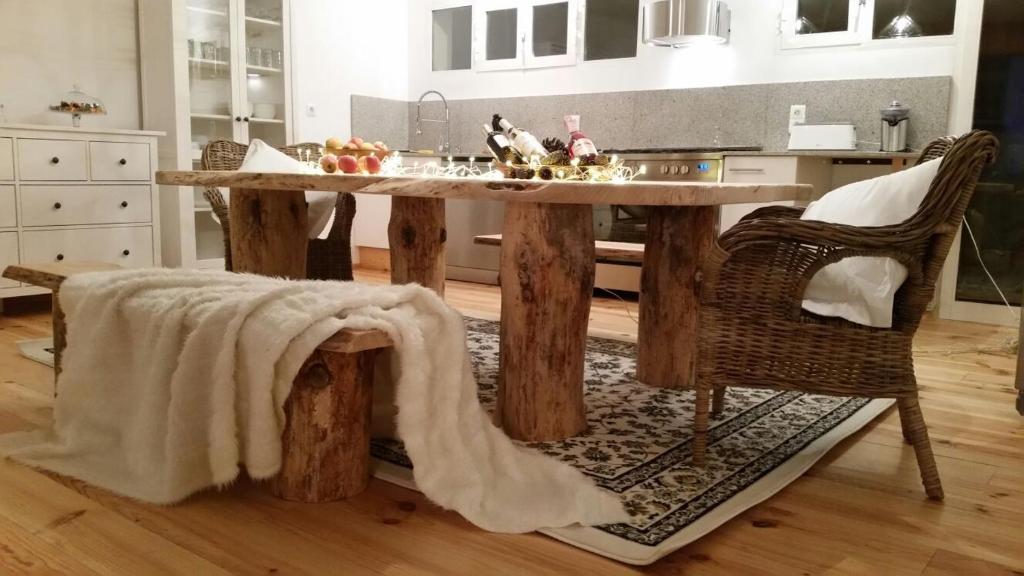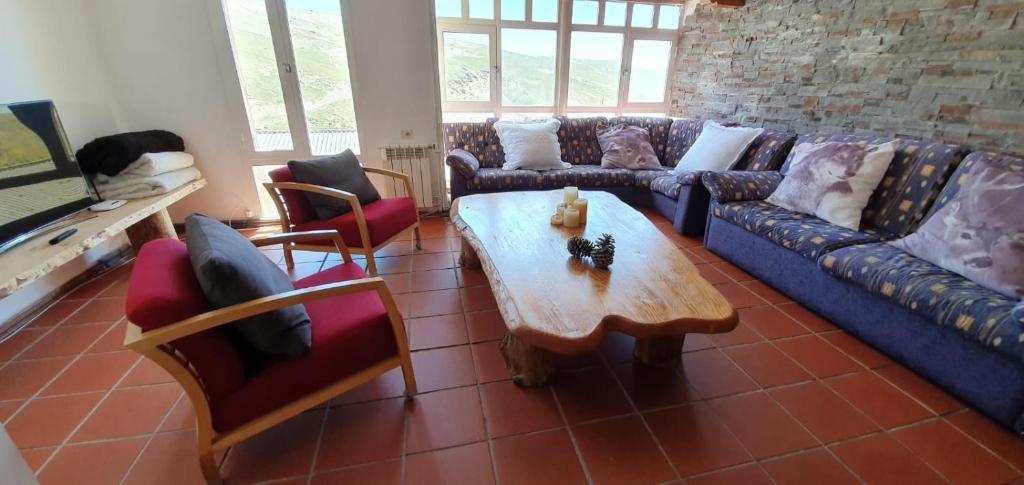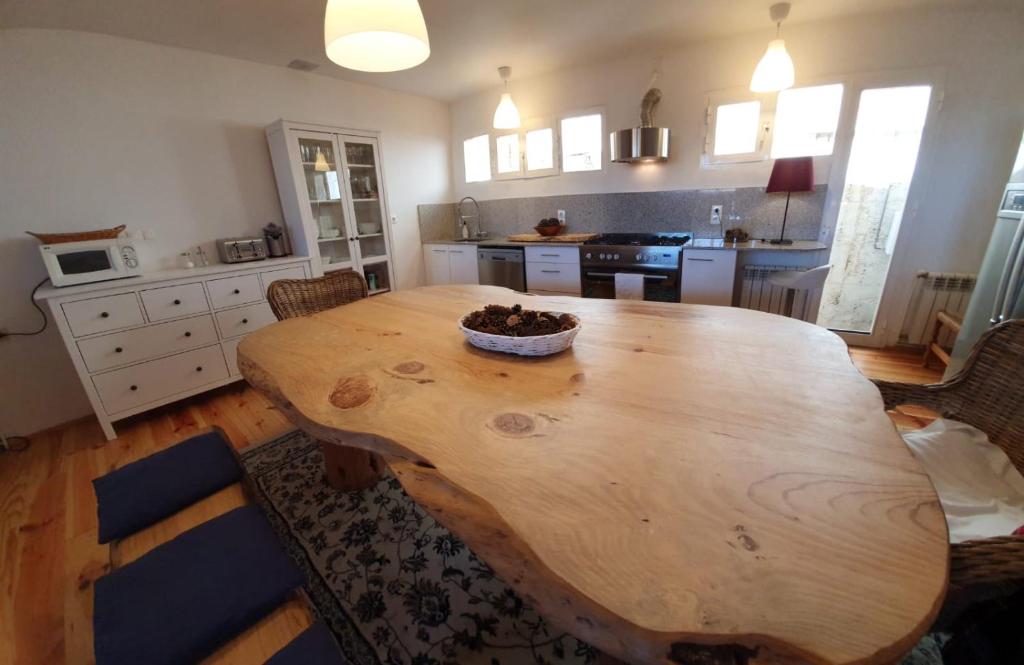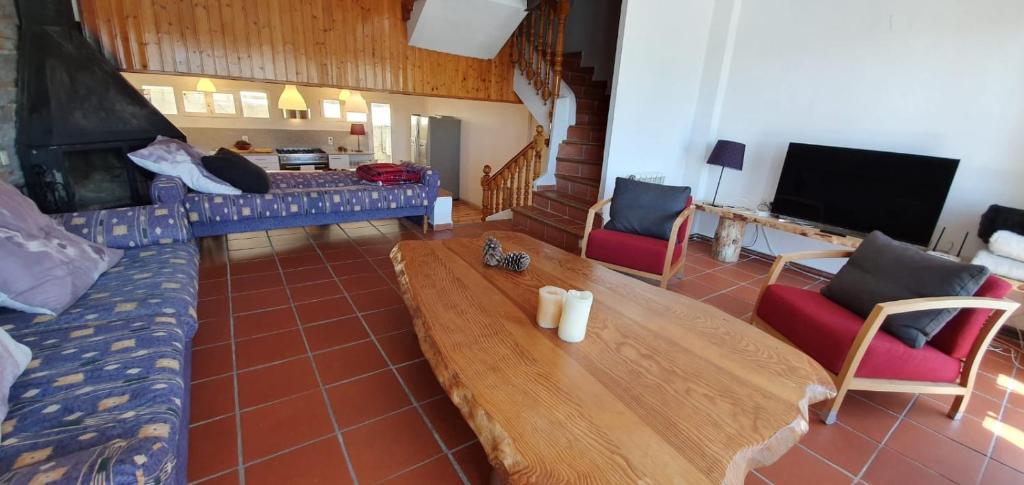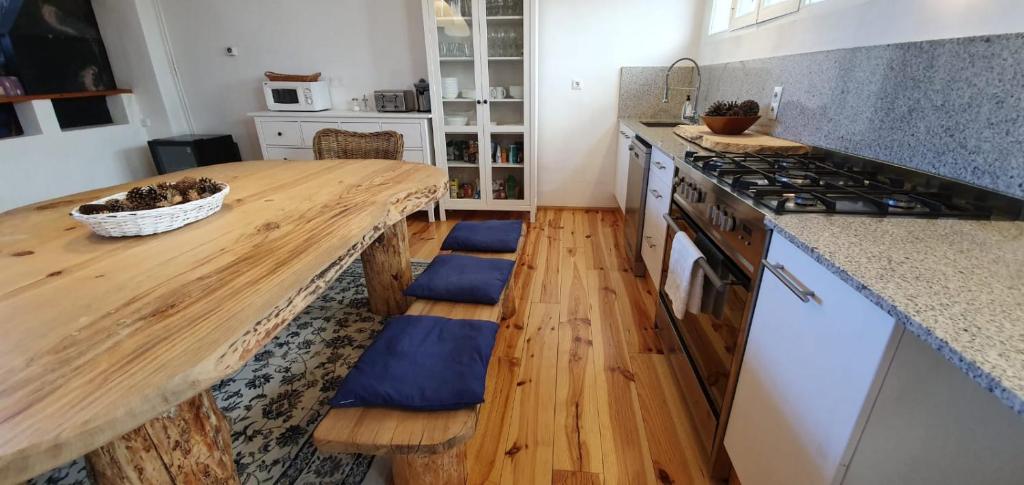 Private room 1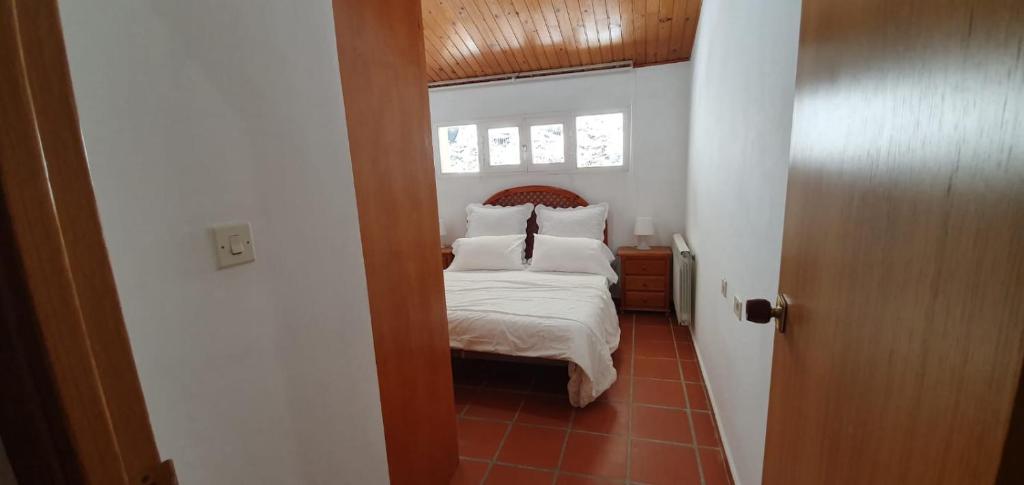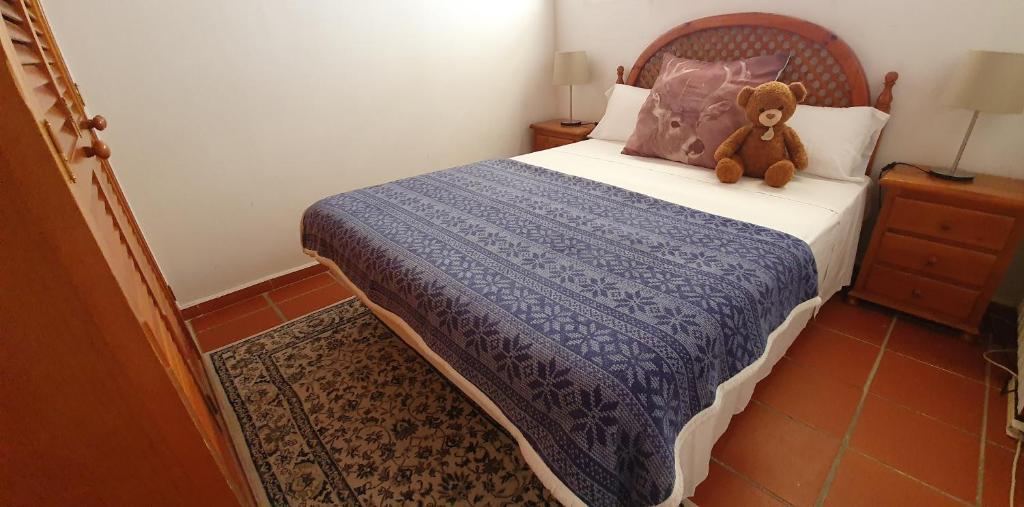 Large private room 2 with ensuite bathroom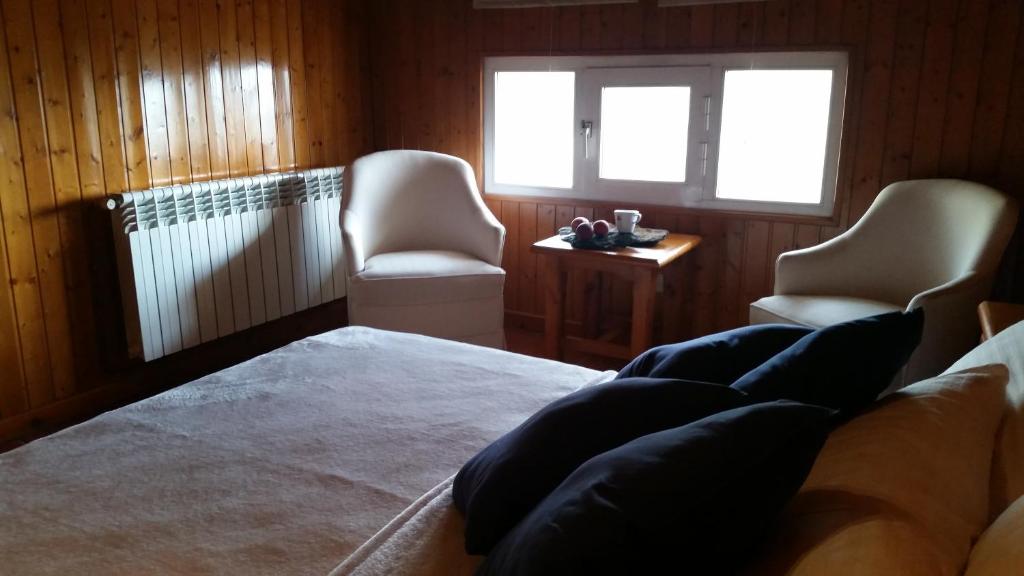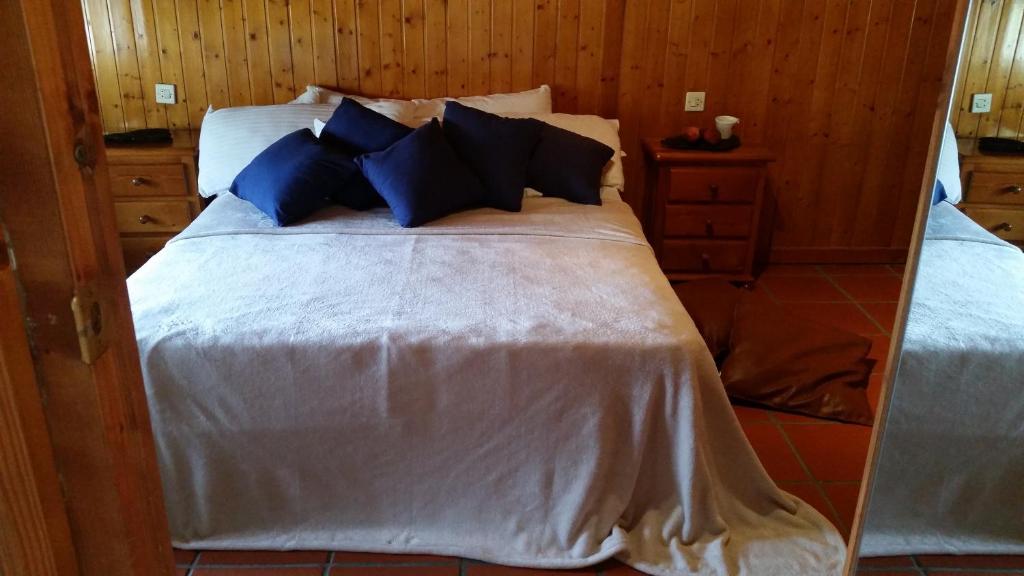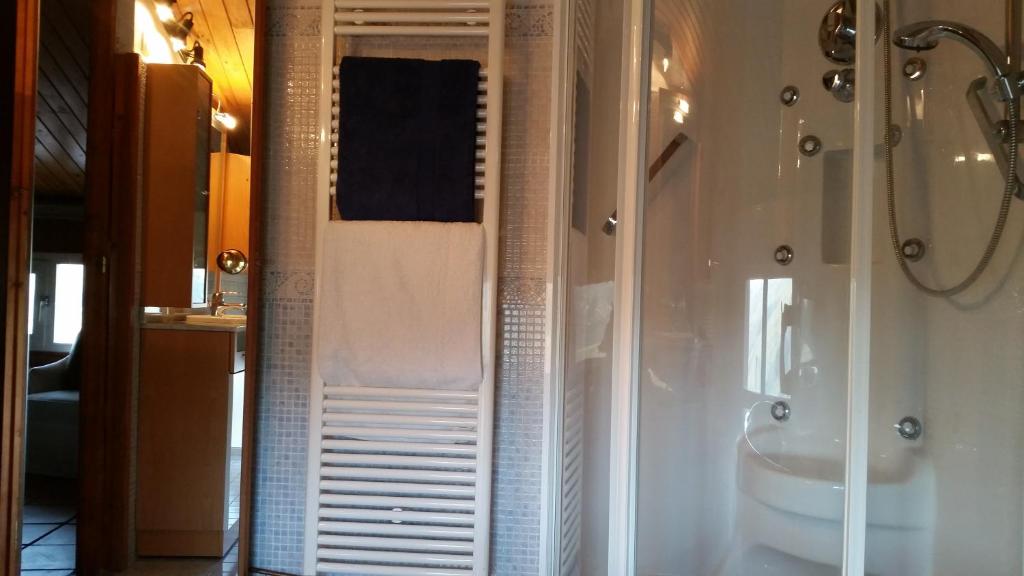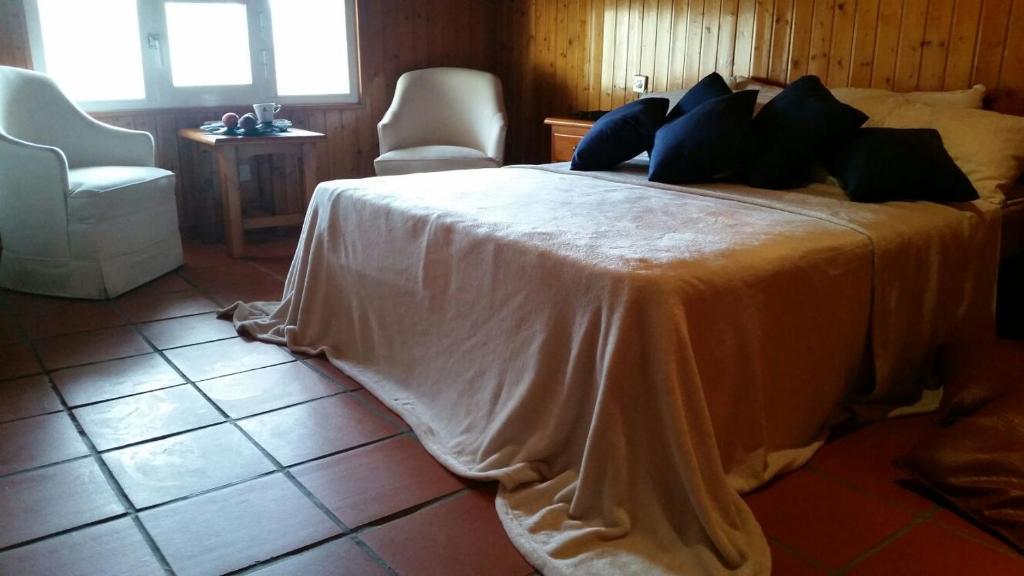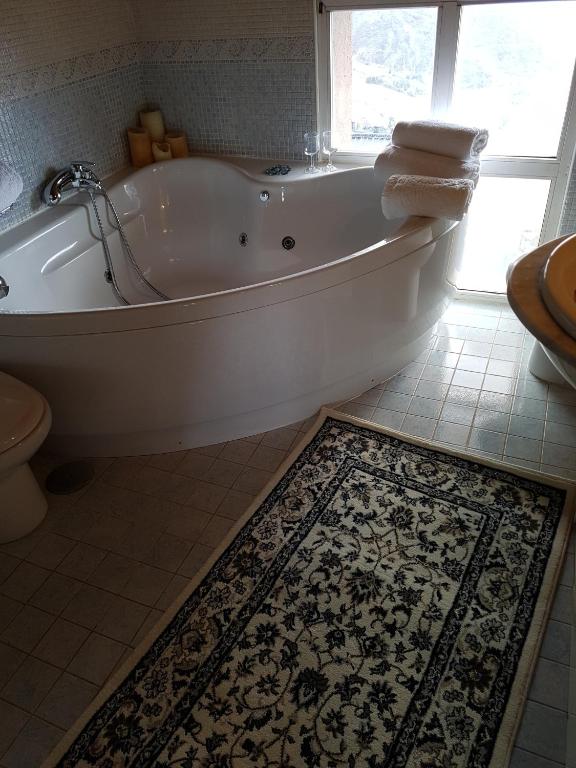 About this large private room with ensuite bathroom :
We'll be a lot in the morning and after the ski day to use the only shared bathroom available, that's why for the Large Private Room we'll need its ensuite bathroom (the one with hot tub) to be shared with the rest of the group specifically at those times : morning when everyone is preparing at the same time for skiing (8h30) and when everyone is getting back from skiing (18h). Outside of those two slots the bathroom will be fully privatized by the room owner(s).
Shared room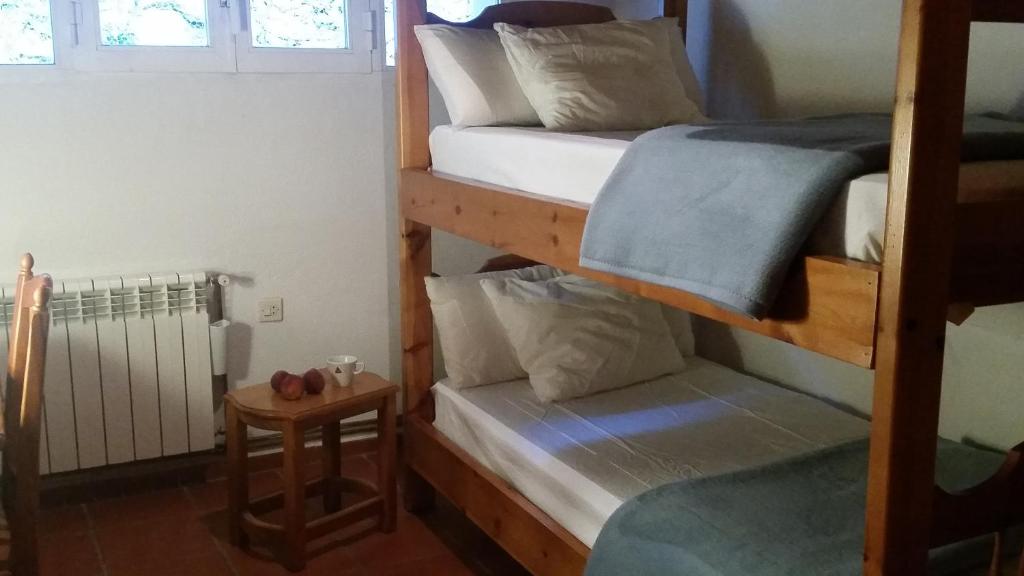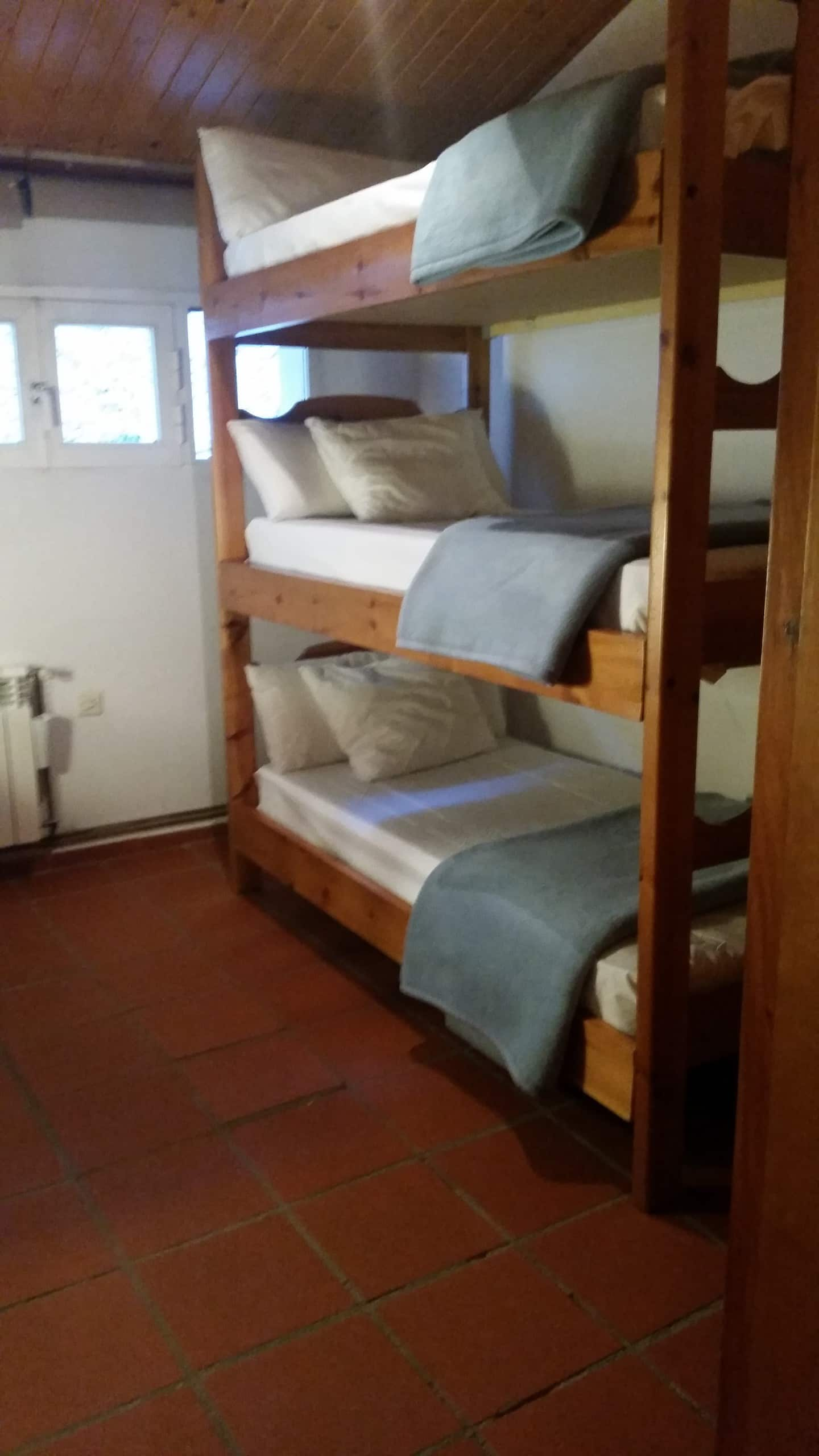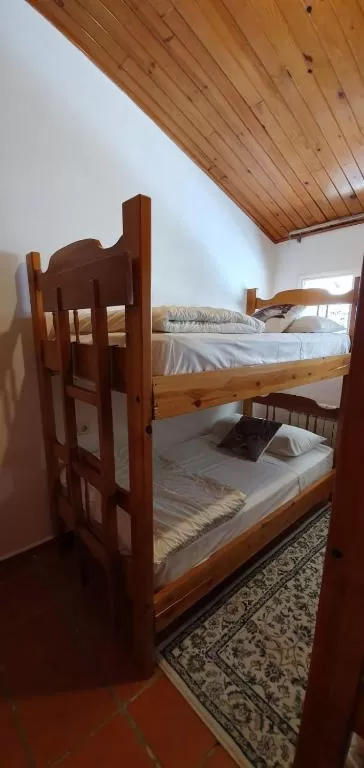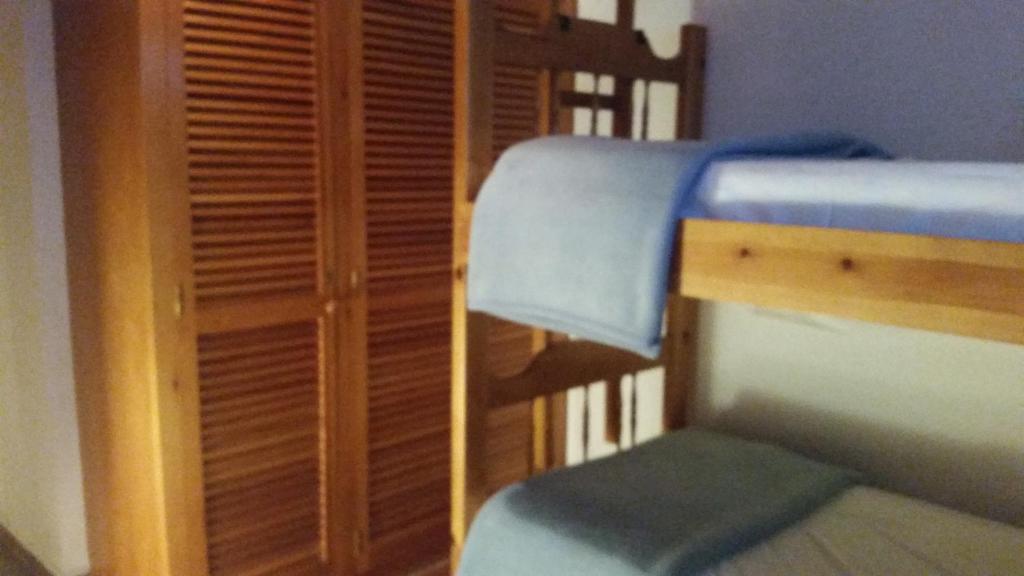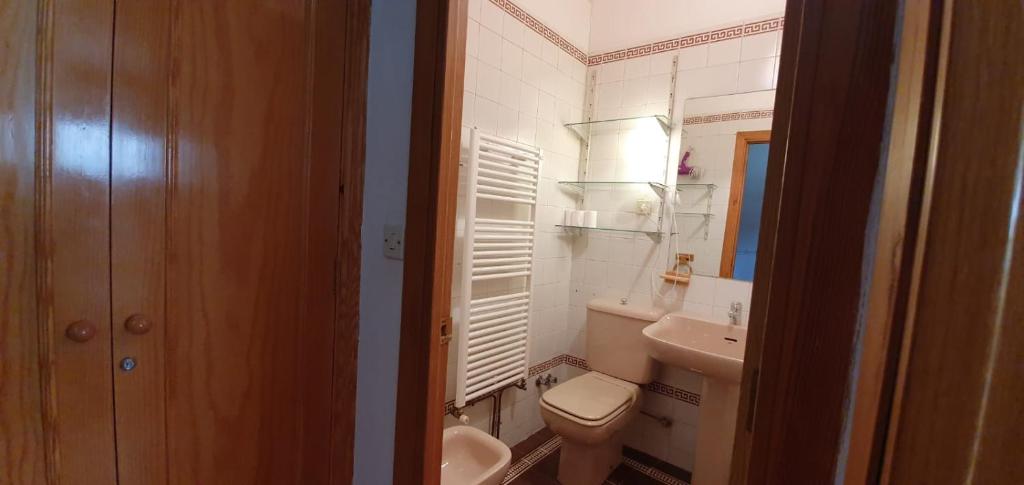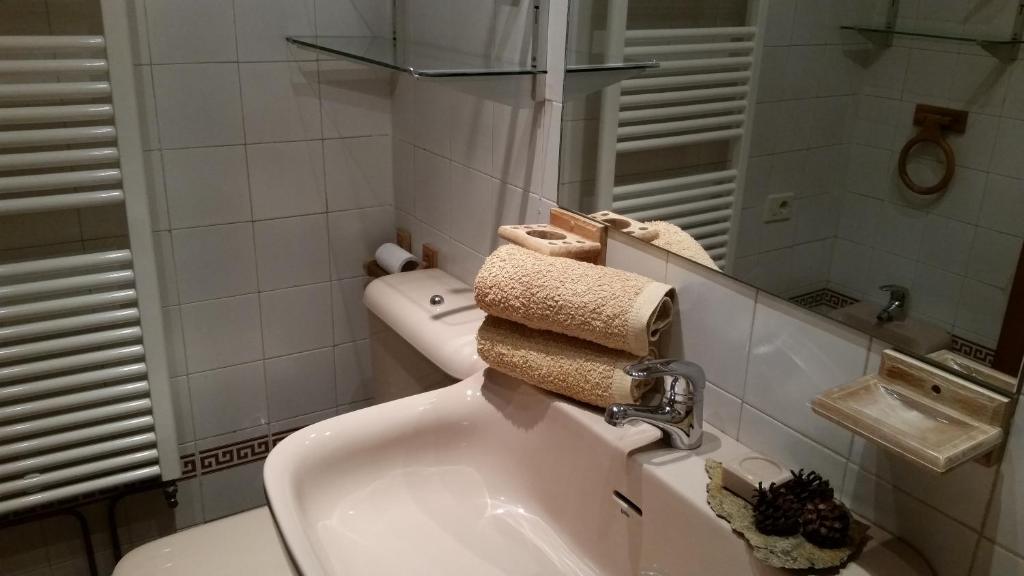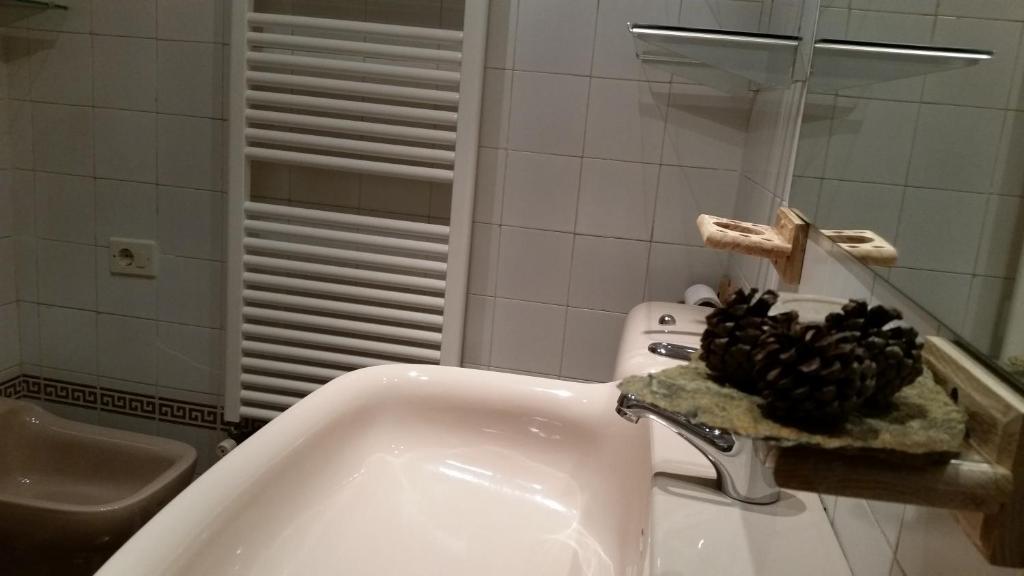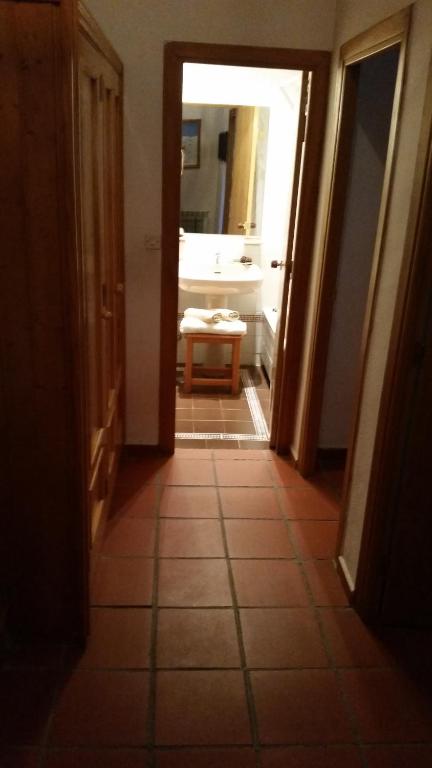 How do I join Sierra Nevada ?
There are airports all around : Granada, Malaga etc. The most practical / biggest one is Sevilla, there are buses to join Granada and then there is a bus to join Sierra Nevada (Note : it departs from the downtown bus station and not from the airport) lovegranada.com/transport/sierra-nevada-buses/ autotransportetocina.es/
Flights from all over Europe to Sevilla can be pretty cheap like 30 euros. I would also recommend checking Blablacar, there are sometimes people who drive 2 or 3 hours from the south of spain (like Sevilla) straight to Sierra Nevada just for skiing a day or two during the week ! You'll have to get up early though :) . Here's an example :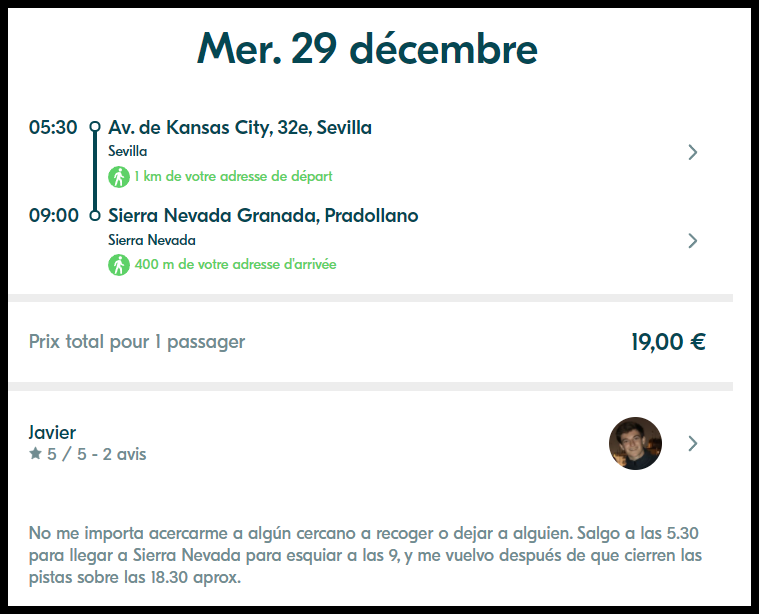 Personally I would recommend staying in Granada before the trip, it seems like a nice small cute city and that'll make a good buffer to get cheap flights tickets, flexible and hassle-free travel and be ready full of energy to hop on the bus to join Sierra Nevada the sunday to start the trip.
How do I join the house ?
Once in Sierra Nevada resort downtown (Pradollano), the house is reachable by walking 20 minutes. There is also a bus that runs frequently around the station. We might be able to organize that I come look for you with my car, but that's not sure yet that depends on last minute availability. Here is where the house is : Google Map Link.
I'm supposed to get the house for 18h00 on Saturday 29. To be safe, do not arrive in the afternoon otherwise you'll need to wait outside and not be able to get in ! I recommend taking a bus in the evening, or even coming Sunday 30th early morning.
Seems awesome, so what's the catch ?
Bare none ! As you might know, ski holidays are pretty expensive, the best way to reduce prices is to live together and share accommodation. The only drawback is reduced privacy with the shared rooms. I did not find an apartment with both private individual rooms and good communal spaces together, so I made the choice to favor having a big living room and nice kitchen. We'll be so tired from skiing we'll sleep like babies anyway, and it's only a week. Also, having one private room per person means we would only be like 4 in one apartment. We can't have every nice feature and keep prices low unfortunately. If you have a strong preferences for private individual rooms or want to come and share a room with a friend you are bringing or with your partner, please contact me and tell me more about it ! If enough people interested, we might be able to find a 2nd accommodation to please everyone. The more the merrier !
Need more info ? Contact us
Is something not covered in the information here ? Have different preferences, you would prefer skiing elsewhere, you are only available at different dates etc. ? Please contact us at this email address :



Subscribe to our mailing list here
Answer our poll form here to tell us about what you'd like to do